We are an award winning dance studio celebrating our 39th year in Salem, New Hampshire.  Founded by Carlene Nazarian, we have had the pleasure of providing both recreational and competitive dance instruction to girls, boys, and adults in Tap, Ballet, Jazz, Pointe, Lyrical, Modern, Hip Hop, and Acro.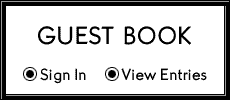 © 2023 – All Rights Reserved – Carlene Nazarian Dance Center

Welcome to the Carlene Nazarian Dance Center ~ Where athletics and art unite!

 Quote of the week:      "Dancing is surely the most basic and relevant of all forms of expression.

                                   Nothing else can so effectively give outward form to an inner experience."  

                                                                                                                                                                                     ~Lyall Watson

It is recital Season!!! Please join us for our spectacular show

"Dancing off the Pages" on Sunday, June 25th @ 2:30